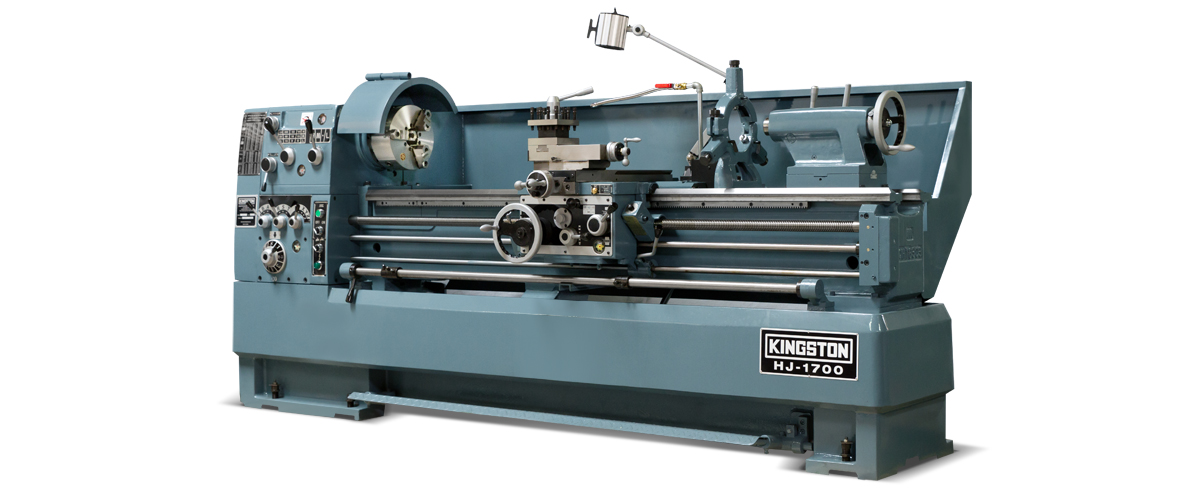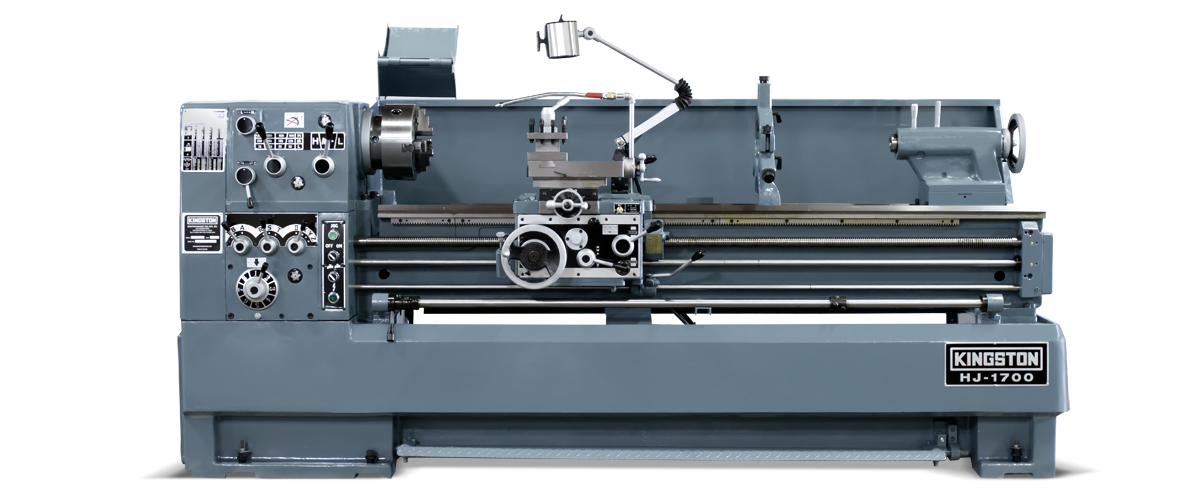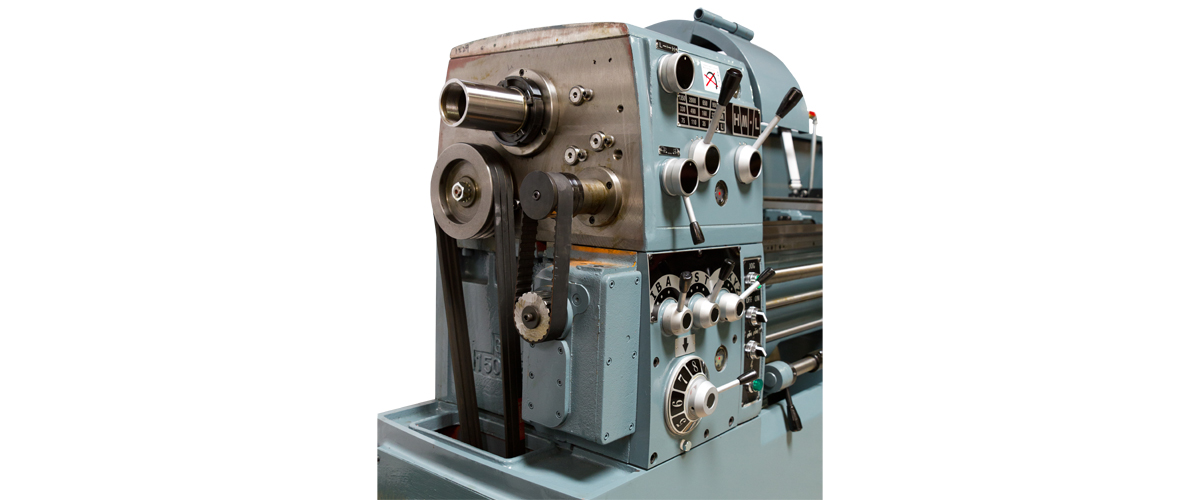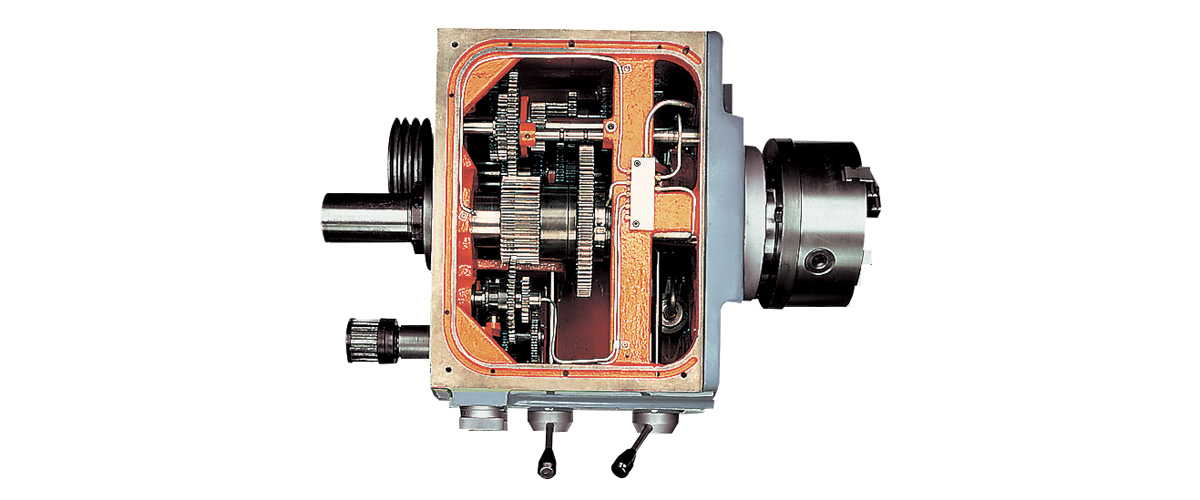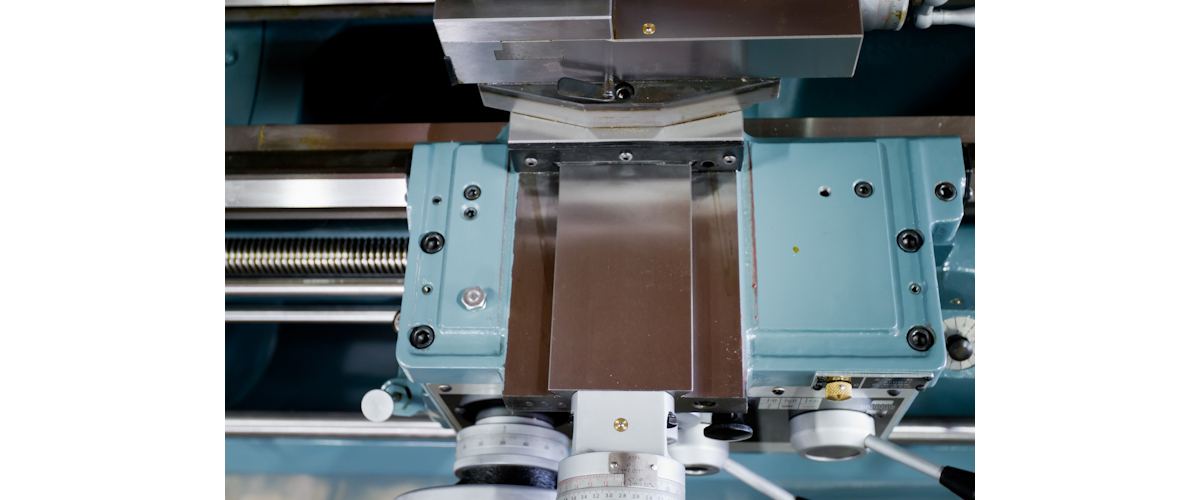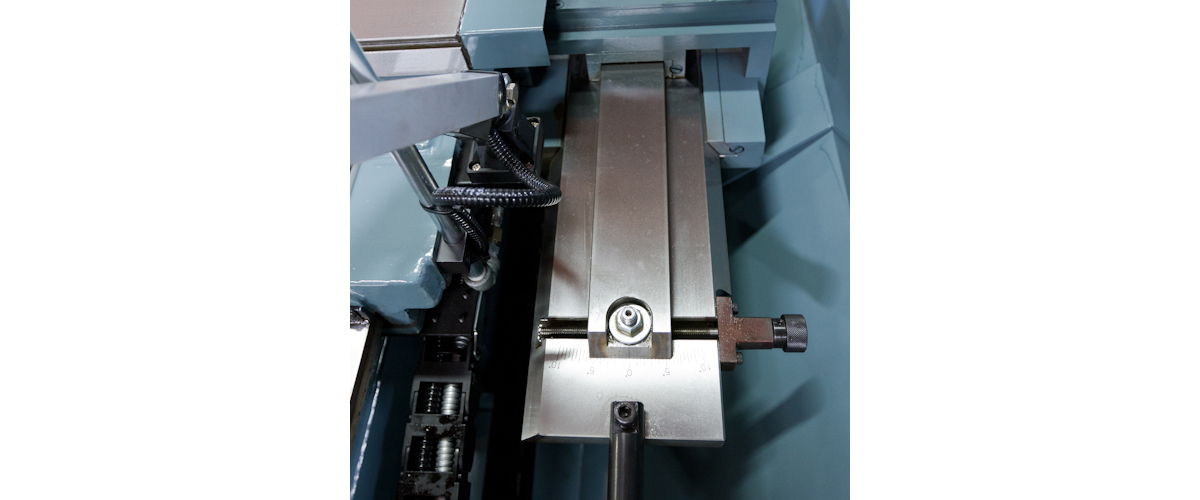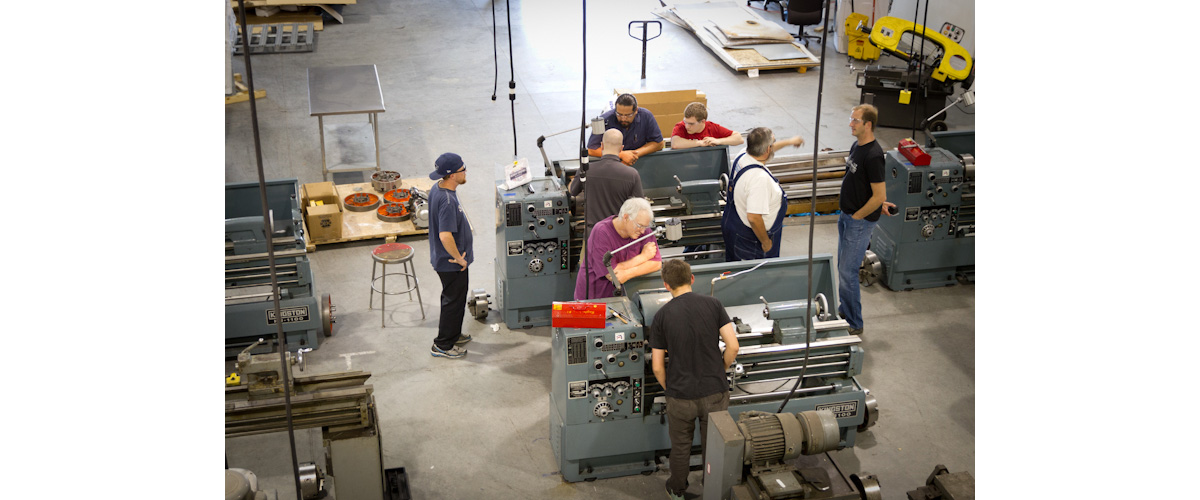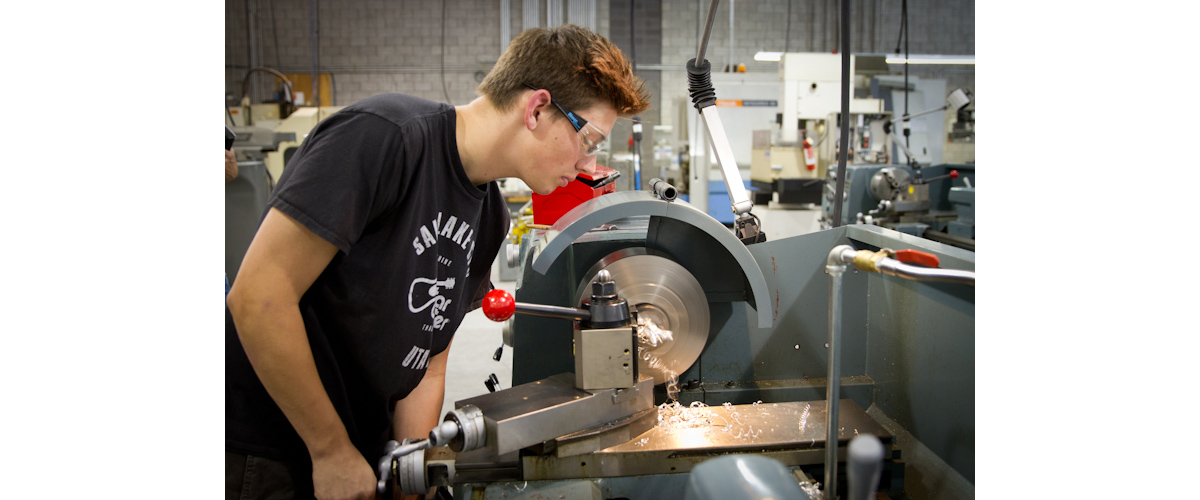 Overview
For the month of July, get $800 off on in-stock HJ-1100s.
Contact your dealer today!
Our rugged HJ is the perfect manual lathe for job shop production, repairs, reworking threads, and making fixtures and tooling. In addition to machine shops, schools also love the HJ because of its ease of operation and ability to withstand abuse. The hardened and ground main spindle features a 3-point bearing suppport with taper roller bearings for precision cutting. The HJ features a D1-6 Camlock spindle, 12 speeds from 35 – 2000 RPM and a 7.5 HP motor. The uniquely designed timing-belt-driven gear box offers a comprehensive range of inch and metric threads without the use of change gears, making for a smoother and quieter operating experience overall. Both bedway and cross slide are hardened and ground. Machine lengths available in 43" or 67".
Standard Features
7.5 HP Motor for 230/460V, 3 Phase, 60 Cycle Wiring
2.25" Spindle Bore
Spindle Nose: D1-6
12 Spindle Speeds (35 – 2000 RPM)
4-Way Tool Post, T-Slot Compound
4.7" Steady Rest with Roller Jaws
8" Drive Plate & 14" Face Plate
Coolant System With Pump And Piping
Hardened and Ground Bed and Cross Slide Ways
10" 3-Jaw Scroll Chuck
LED Worklight
Full-Length Splash Guard & Chuck Guard
Optional Accessories
6" Steady Rest (Roller Jaws)
8" Steady Rest (Metal Jaws)
3.5" Follow Rest
Taper Attachment
Carriage Stops
Aloris Quick Change Tool Posts & Sets
Digital Readout (DRO)
5c Collet Closer
3-Jaw & 4-Jaw Manual Chucks
3" Spindle Bore Upgrade
| | | |
| --- | --- | --- |
| Capacity | HJ-1100 | HJ-1700 |
| Swing Over Bed | 17" | 17" |
| Swing Over Cross Slide | 10.6" | 10.6" |
| Swing in Gap | 24" | 24" |
| Distance Between Centers | 43.5" | 67" |
| Width of Bed | 11.75" | 11.75" |
| Length in Front of Face Plate | 5.9" | 5.9" |
| Height of Center from Leg Bottom | 42.3" | 42.3" |
| | | |
| --- | --- | --- |
| Headstock | HJ-1100 | HJ-1700 |
| Spindle Bore | 2.25" | 2.25" |
| Taper of Spindle Bore & Center | M.T. #6 x #4 | M.T. #6 x #4 |
| Type of Spindle Nose | D1-6 | D1-6 |
| Number of Spindle Speeds | 12 | 12 |
| Spindle Speeds | 35 – 2000 RPM | 35 – 2000 RPM |
Gearbox
HJ-1100
HJ-1700
Number of Feed Changes
16
16
Range of Feeds per Revolution - Longitudinal
0.0012" – 0.039"
0.0012" – 0.039"
Range of Feeds per Revolution - Cross
0.0004" – 0.0117"
0.0004" – 0.0117"
Diameter and Pitch of Leadscrew
ø1.38", 4 TPI
ø1.38", 4 TPI
Range of Inch Threads
2

–

72 TPI (44)
2

–

72 TPI (44)
Range of Metric Pitches
0.2 – 14mm (39 kinds)
0.2 – 14mm (39 kinds)
| | | |
| --- | --- | --- |
| Tool Slide | HJ-1100 | HJ-1700 |
| Maximum Travel of Compound | 5.7" | 5.7" |
| Maximum Travel of Cross Slide | 10.4" | 10.4" |
| | | |
| --- | --- | --- |
| Tailstock | HJ-1100 | HJ-1700 |
| Tailstock Quill Travel | 6.7" | 6.7" |
| Tailstock Quill Diameter | 2.3" | 2.3" |
| Taper in Tailstock Quill | M.T. #4 | M.T. #4 |
| | | |
| --- | --- | --- |
| Motor | HJ-1100 | HJ-1700 |
| Main Drive Motor | 7.5 HP | 7.5 HP |
| Coolant Pump Motor | 1/8 HP | 1/8 HP |
| | | |
| --- | --- | --- |
| Dimensions | HJ-1100 | HJ-1700 |
| Floor Space (L x W) | 98" x 41" | 120" x 41" |
| | | |
| --- | --- | --- |
| Weight | HJ-1100 | HJ-1700 |
| | 3,520 lbs | 3,960 lbs |